As part of the Unified Community Platform project, your wiki will be migrated to the new platform in the next few weeks. Read more here.
God of War Wiki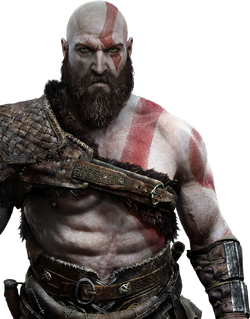 Welcome to the
Wiki
Welcome to the God of War Wiki
The
God of War
reference written and maintained by the players.
Please feel free to contribute by creating new articles or expanding on existing ones.
Kratos Returns
It is a new beginning for
Kratos
. Living as a man, outside the shadow of the gods, he seeks solitude in the unfamiliar lands of Norse mythology. With new purpose and his
son
at his side, Kratos must fight for survival as powerful forces threaten to disrupt the new life he has created...
Wiki Community
We are currently maintaining 696 pages (268 articles)!
Recent changes | New pages | Missing pages
See how you can help contribute to the God of War Wiki! Remember to maintain a standard for grammar and punctuation in your contributions, please.
Register an account to keep track of your contributions.

We are always looking for more contributors! If you're looking to help, please be bold and start editing! Remember to check out our help wiki if you're new to wikis. Areas most in need of help are...
Remember, this wiki would be nothing without contributions from people like you!